In the makeup "wins" column, Scott can place precisely one hash mark (so far). On Christmas morning I found two tubes of lipstick, which were never on my radar, in my stocking; Scott went out on a limb and visited the Armani counter by himself. Assisted by a very kind and patient assistant manager, Scott educated her on my likes and colouring. At the end of his brave Christmas shopping excursion, Scott nabbed two pretty hues: Rouge d'Armani 400 and 601 (to be reviewed very soon).
Rouge d'Armani 400 is a perfect true red -- almost equal parts orange and yellow, with a hint of blue. The formula is creamy, semi-glossy, dries down soft, moisturises and lasts. It lasts so long (more than eight hours) I had to remove it before bed time. The other refreshing thing about this particular hue is it wears evenly; I sometimes find richly pigmented lipsticks last well on my lip line, yet the opacity of the shade will wear out at the centre of my lips. Not cute.
The only negative thing I did experience was a bit of feathering, but in the lipstick's defence it happened after eating an oily pasta dish. Under normal dining circumstances I would've been fine :)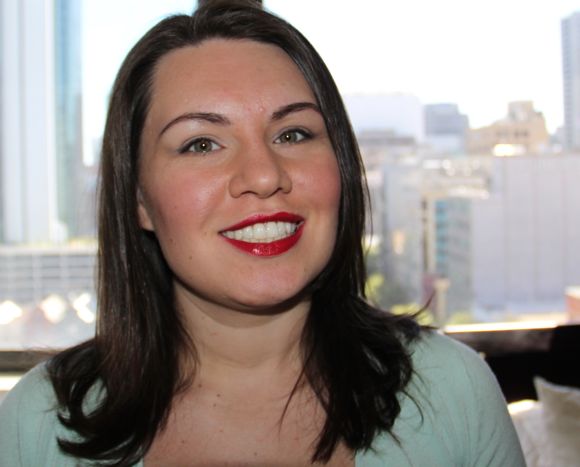 The Bagful breakdown:
Total amount for Giorgio Armani's Rouge d'Armani Lipstick in 400:
Value for money spent (performance and quality):
10 out of 10 bags – An intense red that lasts and doesn't dry your lips out.
Would another purchase be on the horizon?:
Flirty Lashes compiled a complete list of new Armani products due to hit shelves this month. Must acquire the Blushing Fabric.