sheer /SHi(ə)r/
Noun
1. A very fine or diaphanous fabric or article.
When Burberry defines a shade as being sheer, they mean it; if you're expecting more than that, well my friend you'll be sorely disappointed. Think about it this way: you've hung curtain sheers in your bedroom window and expect not to be seen. Yesterday, your neighbour Frank called to tell me he knows you sometimes turn the music up in your bedroom and dance nude during a moment of solitude, freedom and whimsy.
Burberry's Sheer Eyeshadow in Gold Pearl is like those sheer curtains, you can see something, but it's subtle. It doesn't give you that level of opacity/coverage you were looking for, yet it still serves a purpose.
Pair those sheers with blockout curtains, have your moment of freedom and as for Frank, well, you've just shut the creep down.
Gold Pearl comes to life all on its own and when paired with other colours. If you're looking for an easy everyday look for work, swipe a bit of Gold Pearl all over your lids, line your eyes with lilac eye liner (check out this new tip I learned from the ladies over at The Beauty Dept., it works!) and finish with mascara. For a bit more colour payoff, apply Gold Pearl over any colour of your choosing; I'm looking forward to all the potential permutations out there!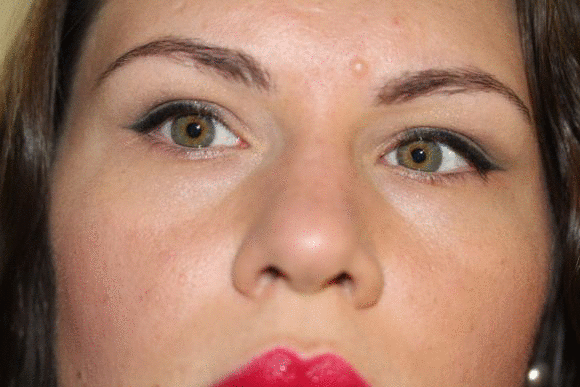 The Bagful breakdown:
Total amount for Burberry's Sheer Eyeshadow in Gold Pearl No. 26:
Value for money spent (performance and quality):
10 out of 10 bags – I love the simplicity of Gold Pearl and the fact that it's goof proof.
Would another purchase be on the horizon?: